Revenue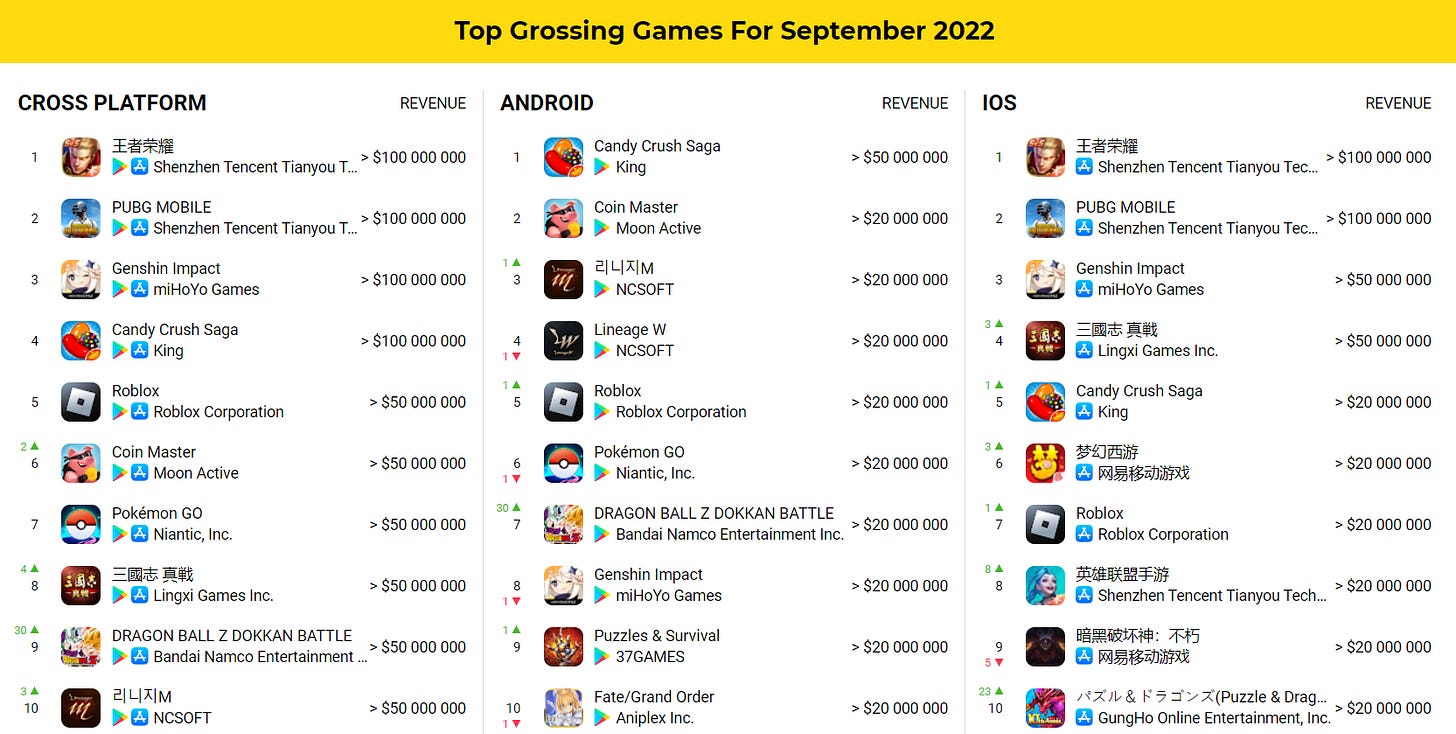 The first place (oh wow, what a surprise!) is taken by Honor of Kings – $172.19M.
Candy Crush Saga became the Android leader with $57.4M. On iOS, the game earned $47.1M.
Dragon Ball Z Dokkhan Battle jumped 30 places up with $53.9M in revenue in September 2022.
Good results have been shown by Puzzle & Dragons – the game earned $44.1M last month.
Downloads
Stumble Guys in September has been downloaded 23.9M times – it's the first place in the overall list.
The most downloaded game on Android was Subway Surfers – 18.7M installs. Plus 3.8M from App Store.
X-HERO became the first game on iOS by downloads with 6.8M.
Другие материалы